Clients and projects
Since 2000, Mark Speer has worked on numerous projects for a variety of clients engaged in different fields as a translator and editor for Speer Translations, Contactivity and Speer Publications. Below is a selection of projects that he managed with his editorial team.

Cordaid
Cordaid is one of the largest aid development organisations in the Netherlands. Cordaid fights poverty and exclusion in disaster and conflict areas or where extreme inequality exists. Its programmes are arranged according to the most pressing developmental themes in fragile contexts.
Speer Publications translates press releases into English on pressing topics, which are published on Devex's website. The press releases cover topics such as the refugee crisis, poverty and climate justice, and the precarious situation in northern Iraq.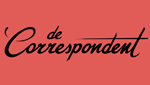 De Correspondent
De Correspondent is a Dutch online journalism platform that focuses on background, analysis, investigative reporting, and the kinds of stories that tend to escape the radar of the mainstream media because they do not conform to what is normally understood to be news.
In 2015, De Correspondent started publishing select stories in English. Speer Publications is one of De Correspondent's translators and has worked on articles dealing with the role of think tanks in the Transatlantic Trade and Investment Partnership and the history of barbed wire in warfare and politics.
NWO
The Netherlands Organisation for Scientific Research (NWO) supports a strong system of sciences in the Netherlands by encouraging quality and innovation in science in order to tackle social challenges, promote economic development and better understand the world.
Projects include regular translation of press releases for NWO's website. In late 2015, Speer Publications was tasked with the full translation of Experiment NL, a 108-page annual magazine produced in collaboration with Dutch popular science magazine Quest that collects stories about exciting and pioneering Dutch scientific research.
Doorrood
Based in Apeldoorn, Doorrood Persuasive Agency handles strategy, copywriting, art direction, interaction design, inbound marketing and project management for a wide variety of clients.
Speer Publications was hired as a copywriter by Doorrood to write articles for the consumer and dealer platforms of a leading bicycle component manufacturer. This project is long term and ongoing. Speer Publications also handles texts for another of Doorrood's clients, Cito, a leading educational testing and assessment company.

Both ENDS
Both ENDS is an independent non-governmental organization that works towards a sustainable future for our planet. Its work is based on identifying and strengthening civil society organisations, mostly in developing countries, that come up with sustainable solutions for environmental and poverty-related issues.
Projects include the translation into English of publications such as The strength of lobbying and advocacy and Alternatives that work.
LEI – Wageningen UR
LEI Wageningen UR is an independent and internationally leading research institute that offers governments and companies socio-economic advice for sound policies and better decision-making.
Speer Publications writes executive summaries and edits reports for LEI – Wageningen UR in the field of agriculture. Publications include Valuation of livestock eco-agri-food systems: poultry, beef and dairy, The Impact of UTZ certification on cocoa producers in Ghana, and The impact of UTZ certification of cocoa in the Ivory Coast.
Rijnboutt
Rijnboutt bv is a leading Dutch architecture firm. The scope of its work extends far beyond architecture and also includes urban planning, strategy and landscape development.
Speer Translations has translated two books for Rijnboutt, Fragments and Counterparts, when the company was still called Rijnboutt Van der Vossen Rijnboutt bv, and more recently in 2015 Kees Rijnboutt architect: What shall we do with all this useless beauty, a look back at Kees Rijnboutt's oeuvre since 1964 and the philosophy behind it.
Ministry of Foreign Affairs/IOB
IOB, the policy evaluation department of the Dutch Ministry of Foreign Affairs, carries out programme evaluation studies with the aim of gaining better insight into the implementation and effects of Dutch foreign policy and development cooperation. The Ministry of Foreign Affairs has its offices in The Hague, the Netherlands.
Projects include the editing of the IOB's evaluation of budget support in Zambia, the translation from Dutch into English of Budget Support: Conditional Results, the IOB's overall review of the budget support instrument from 2000-2011, and the editing of the 2014 study, Return on aid for Dutch exports.
CTA
CTA, the Technical Centre for Agricultural and Rural Cooperation, aims to strengthen policy and institutional capacity development, and the information and communication capabilities of agricultural and rural development organizations in African, Caribbean and Pacific countries. CTA is funded by the European Union and has its headquarters in Wageningen.
Projects include responsibility for the entire production process for ICT Update, CTA's bimonthly magazine in English and French: editing, translation, layout, printing, distributing, uploading, and creation of PDF and e-book versions of articles. Mark also reported on the 2013 ICT4Ag conference in Kigali, Rwanda as a journalist for ICT Update.
Partners

Top of page