Clients and projects
Bike Labyrinth
Bike Labyrinth is a product that is displayed through a screen in front of a home trainer or exercise trainer and is widely used in Europe at rehabilitation and elderly care facilities.
Projects include translations of website texts and promotional materials for the product, which is rapidly gaining international traction, including coverage on BBC World News.

Both ENDS
Both ENDS is an independent non-governmental organization that works towards a sustainable future for our planet. Its work is based on identifying and strengthening civil society organisations, mostly in developing countries, that come up with sustainable solutions for environmental and poverty-related issues.
Projects include the translation into English of publications such as The strength of lobbying and advocacy and Alternatives that work.
Rijnboutt
Rijnboutt bv is a leading Dutch architecture firm. The scope of its work extends far beyond architecture and also includes urban planning, strategy and landscape development.
Projects include the translations of two books, Fragments and Counterparts and Kees Rijnboutt architect: What shall we do with all this useless beauty, and the firm's annual magazine, which addresses a different theme in architecture, housing and urban development each year.
DOK architecten Amsterdam
DOK Architects' work includes residential dwellings, schools, business and technical buildings, and shopping centres.
Projects include translations of texts about DOK's projects for the firm's website.

Cordaid
Cordaid is one of the largest aid development organisations in the Netherlands. Cordaid fights poverty and exclusion in disaster and conflict areas or where extreme inequality exists. Its programmes are arranged according to the most pressing developmental themes in fragile contexts.
Speer Publications translates press releases into English on pressing topics, which are published on Devex's website. The press releases cover topics such as the refugee crisis, poverty and climate justice, and the precarious situation in northern Iraq.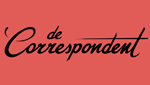 De Correspondent
De Correspondent is a Dutch online journalism platform that focuses on background, analysis, investigative reporting, and the kinds of stories that tend to escape the radar of the mainstream media because they do not conform to what is normally understood to be news.
In 2015, De Correspondent started publishing select stories in English. Speer Publications is one of De Correspondent's translators and has worked on articles dealing with the role of think tanks in the Transatlantic Trade and Investment Partnership and the history of barbed wire in warfare and politics.
Berenschot International BV
Berenschot International is a management consulting firm with 450 employees throughout the world with projects in Africa, Asia, Europe, South America, the Caribbean and Suriname.
Projects include the editing and layout of Doing Business in Africa, a book that explores innovative approaches available to Dutch entrepreneurs to secure a long-term competitive position in African markets.

NWO–WOTRO Science for Global Development
WOTRO is a division of NWO, the Netherlands Organisation for Scientific Research, and focuses primarily on scientific research on development issues, in particular poverty alleviation and sustainable development. WOTRO has its offices in The Hague, the Netherlands.
Projects include the editing, design and layout of a series of factsheets in 2013 entitled Research for Global Development, and the editing of several brochures and articles in 2014.

SNV
SNV Netherlands Development Organisation is an international development organization with a presence in 35 countries in Africa, Asia, Latin America and the Balkans. SNV has its headquarters in The Hague, the Netherlands.
Projects include the editing, design and layout, translation and printing of Capacity.org, a magazine that focuses on specific themes relevant to capacity development in international cooperation, with articles, interviews and a guest column, and annotated links to related web resources, publications and events.

ARCAM architecture centre Amsterdam
Through its publications, events and exhibition's, ARCAM aims to promote architecture to the widest possible audience. Its main focus is on architecture in Amsterdam, but ARCAM also publishes books on projects by Dutch architects in other parts of the world.
Projects include the editing of the ARCAM pocket series, which includes titles such as Dutch Architects in Booming China and Amsterdam Architecture.
Partners

Top of page